Nine Things You Never Knew About Santa
01.08.2017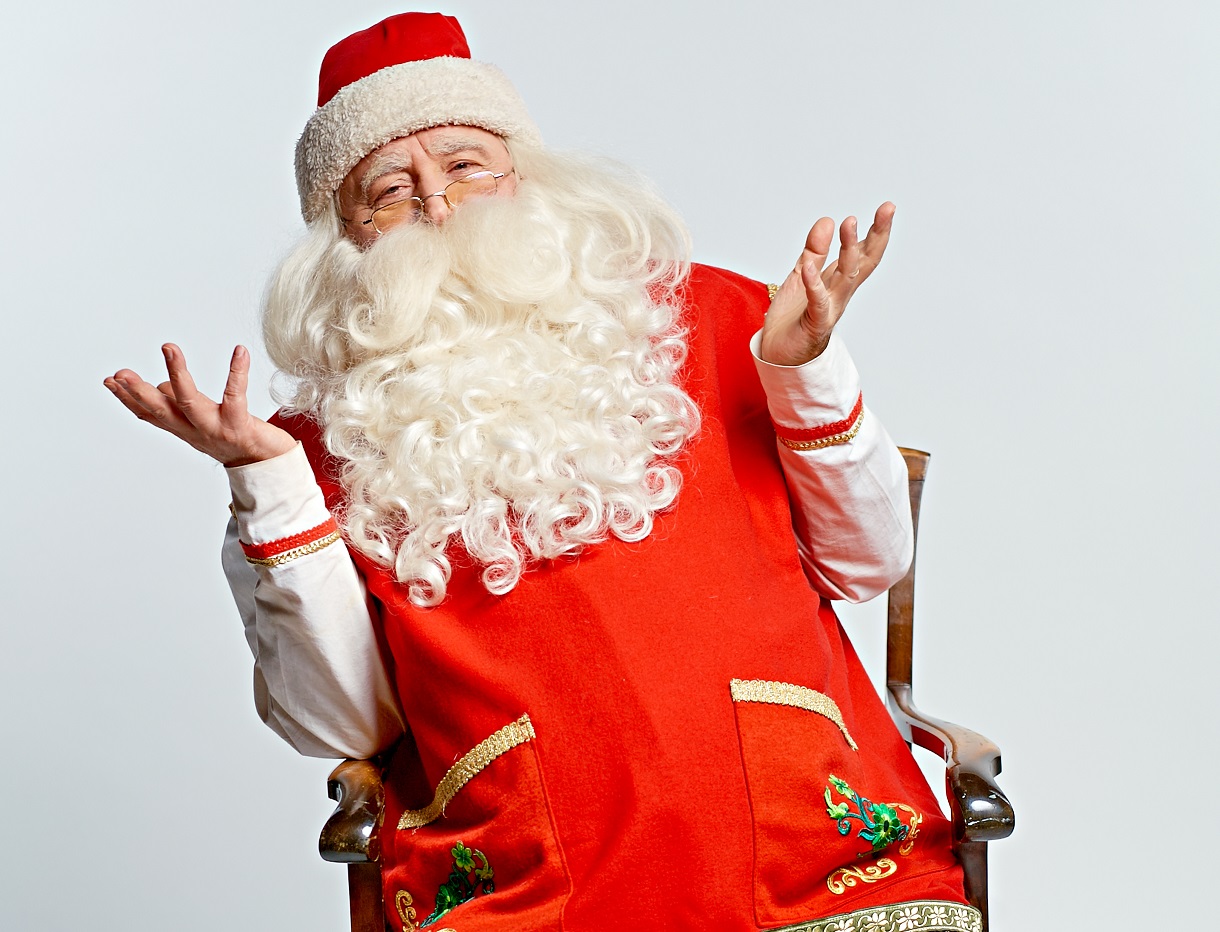 Here's a question – how much you really know about Santa Claus? As in aside from the obvious things like what he does and how awesome he is – how well you know the jolliest of jolly gift givers?
We'd like to bet, the answer is probably not quite as well as you think you do!
There's no time of year that isn't a good time to start thinking about Christmas, or indeed the guy millions of kids look forward to seeing every single day. So feel free to feast your eyes on the following fabulous facts and make sure that this time around, you actually know the chap heading down your chimney with a sack full of gifts:
1 – Santa Claus Doesn't Only Like Mince Pies
In the United Kingdom and Australia, families leave out mince pies and often a glass of beer for Santa Claus. In the United States however, it's milk and cookies, while the Irish tend to leave Christmas pudding and milk. For this year, why not mix it up a bit?
2 – He Didn't Use To Wear Red
Interestingly, it wasn't until a Coca Cola commercial came along in 1931 that Santa started wearing a red suit. Instead, he used to wear a variety of green, purple, blue, brown and white suits.
3 – Santa Claus Has A Private Post Code
Don't get confused with the post code of 47579 – that's actually the code for Santa Claus, Indiana. If you're looking to write to the guy himself, his post code is H0H 0H0.
4 – Mrs. Claus Hasn't Been Around As Long As Her Husband
Santa Claus may be around for much of recent history, but Mrs. Claus didn't actually arrive on the scene until much later in 1849. Before this, Santa Claus was single!
5 – Santa Claus Is Canadian
Jason Kenney, the Minister of Citizenship, Immigration and Multiculturalism of Canada, decided in 2008 at the time had come to inform the world that Santa Claus is in fact a Canadian citizen.
6 – Rudolph Also Joined The Party Pretty Late
Contrary to popular belief, Rudolph the red nose reindeer was by no means the first of Santa's herd. Quite to the contrary in fact, as he didn't take up his current post until 1939, before which Santa Claus had a herd of 8 reindeer.
7 – A Busy Night
Also contrary to popular belief, Santa Claus doesn't in fact have 24 hours to deliver every gift in the same day. Because of the way the time zones work, it actually gives him a total of 31 hours. Either way, this isn't a lot to travel the full 510 million miles it takes to visit all of those.
8 – Santa's Grotto
Incredibly, Santa Claus has only been making appearances in shopping centres and department stores since around the year 1900. Before then, you have never seen him at a grotto that wasn't located at the North Pole.
9 – What's In A Name?
Last but not least, Santa Claus is known by a wide variety of other names including Grandfather Frost, Christkind, Kris Kringle and Pere Noel.
Whatever you choose to call him, the big guy is standing by and waiting to take your requests for personalised messages and video greetings. So if you want to do something really special for that incredibly special person in your life, why not organise the kind of festive greeting nobody can resist?