Let's go back several years...
Ok, but WHERE is my quad?
Frank would look forward to Christmas every year, just as soon as it was starting to get dark and cold outside. He impatiently waited for the first snow, which was a clear sign to him that it was time to write a letter to Santa already. Although his mum used to say that Santa was busy and that's probably why he was not writing back, it did not discourage 7-year-old Frank from creating new drawings showing his dream gifts. Even just the thought that HIS letter would arrive somewhere in the deep North and would be read by SANTA himself was enough to keep him going. When 8 years ago Frank wrote another letter and received no reply (even though the gifts were, surprisingly, perfectly right, except for the quad which, as his parents explained, did not make it to its destination due to a snow storm), the first trace of doubt appeared in his head - ok then, what's the deal with Santa? It just so happened that we knew Frank quite well and not so long ago, as kids, we had the same problem.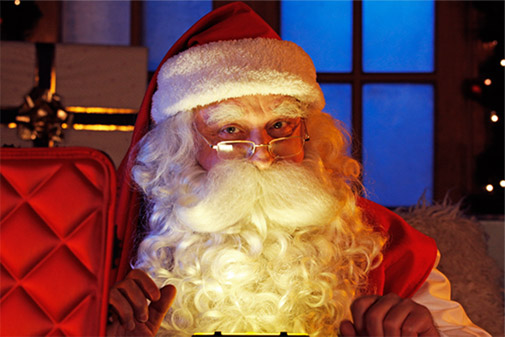 Two liters of hot chocolate
After short consideration, we decided to contact Santa himself and finally do something about the letter exchange matter between Santa and the rest of the world. After some lengthy talks and two liters of hot chocolate drunk by a fireplace, we established that from then on Santa Clause would not only write back, but also send letters himself to all children all over the world, the big ones and the little ones. Our excitement was mixed with concerns about language barriers, distance and a whole lot of other problems, but we didn't care. It was all about Christmas, after all!
Finnish workshop
Fascinated by the outcome of our talks, we got to work to create, together with Santa, the most amazing and 100% personalised letter, which is the stuff of dreams of every child in the world. Proper works started at full blast only a week later. Special paper from a Finnish workshop was decorated with graphicdesigns by a talented artist, our good childhood friend with whom we would play hide and seek many a time back in the day. Finally, the hand-pressed gold stamp was made, designed by our slightly eccentric other friend of Scandinavian origin. The rest was left to the creativity of Santa himself and our institution. "Will it work at all?" - this thought haunted us for the next, many long weeks. All that was left to do was to get on with our work and stay positive.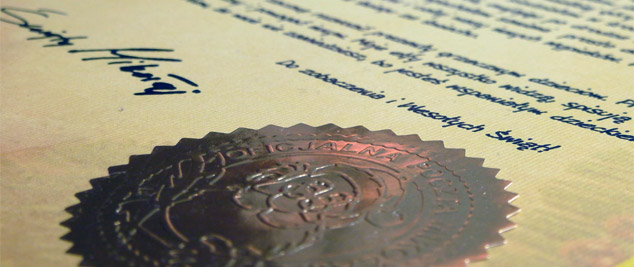 ust 10 months later the first letters were released into the world. Frank and his younger brother Adrian were some of the first recipients of our letters (even their dad started to reflect on the suspicious disappearance of the quad the previous year), while the rest of the family was taken by a sudden and unexplained excitement. Even the grandpa had a look at the freshly opened letters, eyed up the stamp and said,"I confirm, this is genuine," - winking at the dad. At that moment, the children's joy reached its peak and thorough analyses of the letters' contents were never-ending. Finally, it all made sense.
The grand finale
We were finally able to shyly admit it to ourselves. If two letters could cause so much joy, there was nothing left to do but to start some serious work with Santa. Still today, this story fills us with energy, which fortunately saints have lots of (especially Santa). See you very soon!